USB A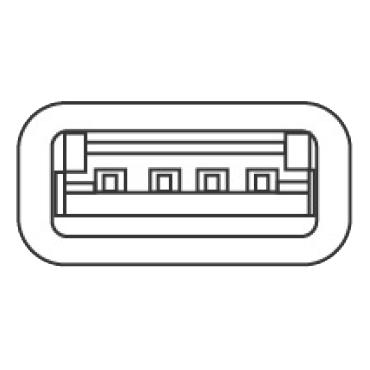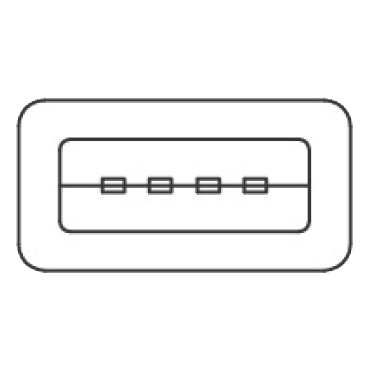 (USB Type-A Female and Male connections)
USB Type-A is the most common type. Officially called Standard-A connectors. They are flat and rectangular in shape. 
Typically, you will see these for keyboard, mouse, wireless dongle/receiver and thumb (flash) drives. 
More and more home electronics are starting to incorporate USB ports into their design as a way to import/export data and to update the device itself.
The cable provides a transfer rate up to 480 Mbps depending upon the peripheral's USB version.
Our cables incorporate premium shielding that reduces EMI/RFI interference and twisted pair construction aids in reducing crosstalk allowing high-speed, error-free data transfer.
USB A 3.0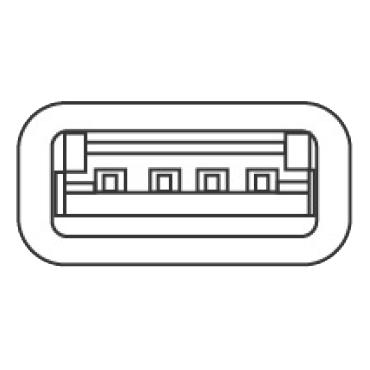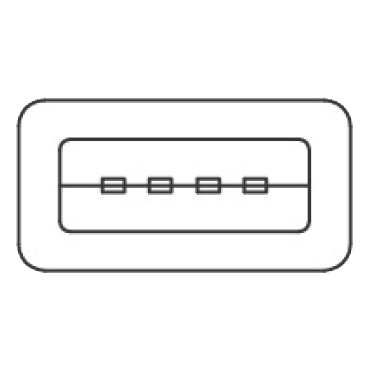 (USB Type-A 3.0 Female and Male connections)
USB Type-A 3.0 is designed to provide 10 times the data transfer speed than USB 2.0, the data transfer rate of USB 3.0 will come up to 4.8 Gbps theoretically.
USB 3.0 cable retains the former USB products plug and play feature and it is fully compatible with former USB 2.0. USB 3.0 cable connectors are added 5 channels compared with USB 2.0, 4 of the 5 channels are used for a full duplex data transmission.
USB 3.0 cable is not only higher speed but more efficient in power supply. Many digital products in the market will need to be powered via USB interface, USB 3.0 cable power ability is 900mA compared with former USB 500mA per port, this feature of USB 3.0 cable help make devices like mobile hard drives use less extra power lines and the USB hub could connect more equipment at the same time.
This means that more power-hungry devices could be bus powered, and battery powered devices that previously charged using bus power could potentially charge more quickly.
USB B
(USB Type-B Male connection)
USB Type-B is typically used to connect larger peripheral devices, such as printers or scanners, to a computer. They are almost square in shape and are not as common in today's applications.
USB B 3.0
(USB Type-B 3.0 Male connection)
USB Type-B 3.0 connectors are a different shape than previous ones and so the plugs do not fit in previous receptacles. The upgrade to the 3.0 USB standard allows speeds up to 5 Gbit/s (SuperSpeed). 
USB Micro B
(USB Type-B Micro Male connection)
USB Micro B was the universal standard connector used by many cell phone and small electronic device manufacturers. The cable provides a transfer rate up to 480 Mbps. It is still common to see, but is reaching the end of its lifespan as more modern configurations with greater speeds are being incorporated into modern electronics.
USB Micro B 3.0

(USB Micro Type-B 3.0 Male connection)
USB Micro B 3.0 allows plug-and-play for hard drive enclosures, printers, modems, cameras, and other SuperSpeed USB peripherals. This cable provides a transfer rate of up to 4.8 Gbps when connected with a USB 3.0 compliant host and device.  Cables with this connector are not backwards compatible with USB 2.0 or USB 1.1 devices.
USB C
(USB Type-C Male connection)
USB Type-C is the latest USB connector to be introduced. The connector is designed to support devices with a smaller, thinner and lighter form factor. Type-C is slim enough for a smartphone or tablet, yet robust enough for a desktop computer. It also has the advantage of a reversible plug orientation and cable direction, eliminating the guesswork about which direction the connection goes. USB-C cable will support data transfer rates that are twice the speed of existing USB technology (up to 10Gbit/s).
USB 3.1 
(USB Type-A 3.1 Male to Type-C Male)
USB 3.1 is a newer standard of cabling that allows data transfer speeds up to 10 Gbps—20 times faster than USB 2.0. The Power output is up to 3A—perfect for fast charging of most mobile devices. USB 3.1 is reverse compatible with previous standards of USB cables. The USB 3.1 standard can be applied to the USB Type-A and Type-C connector types most commonly.